Self Guided Tours
Outdoor tours
Trekking from hut-to-hut, you, your backpack, and that is it! Although we love to experience your mountain dream with you, we also understand that not everyone wants to be on a guided tour. Maybe you are already experienced and like to get out there on your own... Or you just like the silence of the mountains and want to enjoy this to the fullest... For these adventurous, 'lonely' wanderers, we offer our special range of self-guided trekking tours.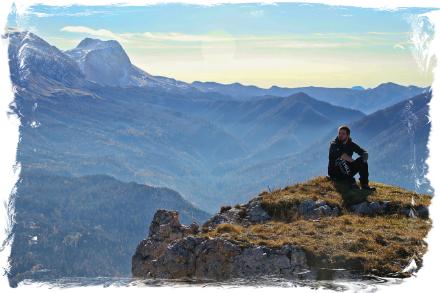 Why go on a SELF GUIDED tour with us?
Although you are out there on your own, you can enjoy the tour to the fullest. Because you know that everything is perfectly organized! Before your tour started, you received an awesome information package about your mountain dream. Including detailed touring plans, maps, stunning photo's, a complete packlist and loads of insider tips. The perfect preparation for your adventure! And while you are on your way, even tho your are on your own, you zipp up your stress-free holiday. Because you know a warm bed and a delicious meal will be waiting for you at the hut. And that in case you want it, support from an expert is just a phone call away. So get out there, and
start your mountain adventure
!