Saxon Switzerland
Countries
Food, beer, nature, you´ll find it all...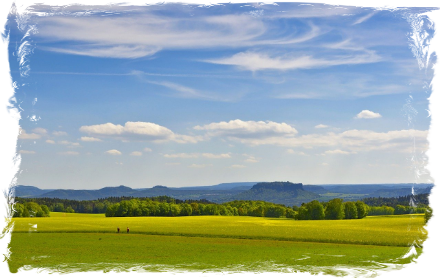 Nearby resorts and spa´s are available for those who seek relieve from and comfort, or simply want to be pampered. Travellers, from families to adventure-seekers, are transported to a quirky and wildly romantic world. The crystal clear waters of the Elbe's tributaries flow quietly through valleys, forged between mighty table mountains. Lynx prowl the woods that retain the feel of primeval forest, while pitoresque town offer loads of culture and historie. The area is also known for its breweries and wide variety of tasty beverages and dishes, which ideally should be enjoyed in a traditional outdoor Beer Garden.
Visit Saxon Switzerland for a complete holiday experience!
...while visiting the area of Saxon Switzerland! The National Park of Saxon Switzerland in eastern Germany, south-east of Dresden, offers endless ways to spend your holiday. The region covers 93 km² between Pirna and the Czech border, and is one of the most beautiful landscapes in Europe
.
More than 700 summits offer great adventures to (free) rock climbers. And
for those who prefer to keep their feet on the ground, there are over 400 km² of marked hiking-trails
, steep treks, paths and cycle routes
through the National Park which can be explored.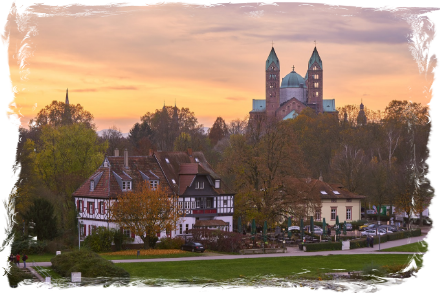 FRIENDLY Saxon Switzerland
Why travel to SAXON SWITZERLAND with us?
While living in different areas of Europe, we have spend quite some time exploring the area of Saxon Switzerland. Mainly being familiair with the greatness and beauty of the Carpathian Mountains and the Alps, friendly Saxon Switzerland surprissed us in a very positive way. Offering mountain style adventures for hikers, rock climbers, and other outdoor lovers, the area also knows how to combine this with high quality holiday aspects. We visited many historical landmarks, enjoyed loads of tasty local dishes and drinks, and zipped in cultural highlights. Now we are ready to share these discoveries with you. Because in Saxon Switzerland one can enoy
a truly complete holiday experience!