Long Distance Tours
Outdoor tours
Crossing mighty mountains
It has something magical to it... A tour which takes you accross different countries, down below 100m, and up above 3000m altitude. Trails like the E5, which is known for its stunning views, or the Alpentraversale, which has the famous Tre Cimbali in Italy as final destination. If you love trekking, if you love challenges, then
long-distance tours
are the cherry on your mountain adventure pie. More and more hikers dream of hiking trails like these, and we are now making it our goal to make these dreams come true!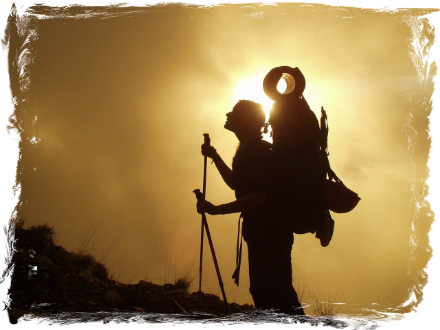 Why go on a LONG DISTANCE tour with us?
You have been thinking about this mountain dream for a long time, and now is the moment to make it real. We have hiked each of these tours multiple times. Therefor personal, first-hand experience is the factor which separates us from others. Depending on your long-distance dream, we offer different trails to turn your dream into reality. Trails like the famous E5 from Oberstdorf in Germany to Meran in Italy, the magnificant Alpentraversale from Berchtesgaden in BAyern to Tre Cimbali in Süd-Tirol, or the full Italian experience while trekking from Bolzano to Trento and beyond. But we can also offer you alternative options and come up with a tailor made program, which will take you away from the busier trails, and make your long-distance experience even more unique! Tours full of moments to never forget. Tours which will stay in your
memory for a lifetime
! Contact us for more information on our different tours and programs.